Hello:
Everyone, we do apologize for not bringing a good user experience at the first batch of DeskPi Pro. For the quicker
shipment of the pre-sale orders, we ignored your needs on the DeskPi function.
To completely solve the problem, we will re-send the re-modified PCB board for all the customers who received the
DeskPi Pro product. Our sales staff will contact you according to the order time.For some not shipped orders, we will
contact you and adopt your ideas.
Considering R&D and mass production, the holiday on the Chinese Spring Festival, the new version PCB board will
be shipped to you after the end of March 2021 according to the order date.
And we will strengthen management in design and mass production to avoid such problems. Thanks again for your
trust, especially the first batch of customers, you are very important to us!
In the later R&D, we are looking forward to your suggestion and supervision, and continue to create higher quality
Raspberry Pi product and provide better customer services!
Updated News on 26th March, 2021:
We will start to re-sent of the updated replacement PCB board according to the order date from this week.
Resent List:
1. USB adapter
2. Daughter Board
3. T-shaped isolation foam
4. U-shaped support frame
Please kindly keep patience, you will receive your new PCB Boards soon.
For new orders:
We will start shipping in mid-April.
Thanks a lot for your all support and understanding!
We will also send all of you a DeskPi bracket for free!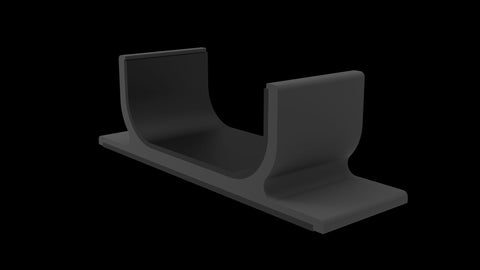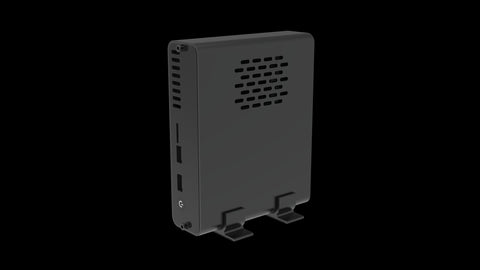 Description

NUC style aluminum alloy case
      The aluminum alloy case provides better protection, while the front and rear acrylic panels ensure good Wi-Fi signal.

Expansion of 2.5-inch HDD/SDD Interface
       DeskPi Pro extends a 2.5-inch hard disk Port through the USB3.0 port, supports SDD/HDD, and provides independent power supply.
Design with all ports on the back
      All the ports of the Raspberry Pi are placed on the back, say goodbye to longer messy cables.
Micro HDMI ports to Full Size
      No need of Micro HDMI cable to save an unnecessary cost.
      Type C power Port extends two front USB ports for USB devices like USB flash drive, gamepads, keyboard and mouse.

       After installing a driver, safe shutdown and Reset functions through the onboard MCU are available.
Built-in ICE Tower Cooler with PWM fan
        The specially designed Cooler supports adjustable fan temperature & speed control.
No more undervoltage Issues
        The DeskPi Pro Supports PD 2.0 and QC 3.0 power input, Provides enough power for Raspberry Pi 4.
        A Brand-new Low-profile ICE TOWER and a QC3.0 power supply are included in the kit.


Features:

Full Size HDMI 2.0 Ports,Support 4K

Ultimate Passive and Active Cooling System

PD3.0/QC 3.0 Power support

2.5 Inch SSD/HDD Expansion
Front Two USB 2.0 Host
Safe Power Button
Minimal Clutter
Brand New ICE Tower Cooler include
QC3.0 Power Supply include
Package Includes:
1 x DeskPi Pro Case

1 x Brand New ICE Tower Cooler

1 x QC 3.0 Power Supply 

1 x USB Connector

1 x Bracket

1 x Instruction Manual
Note:Raspberry Pi and TF card are not include!